Concert Venues for Rent Near Me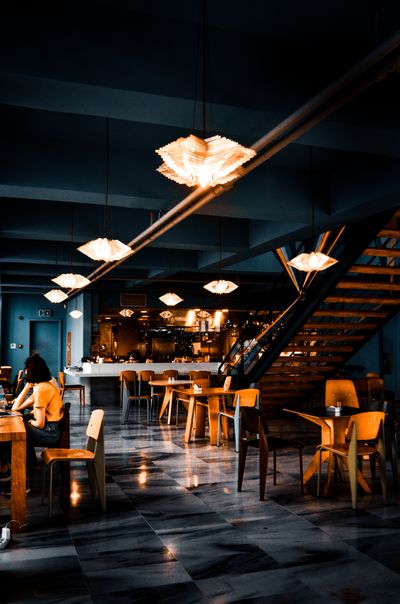 New York City is a vibrant culture and a diverse range of venues. It is the ideal destination for your live music event. From historic theaters to modern amphitheaters, there are plenty of options to choose from when finding a concert venue for rent near you. However, finding the perfect venue can be challenging, especially if you want to rent on a budget. To make this process easier, we have compiled the guide below to help you out.
When searching for a concert venue for rent near me in NYC, it's important to consider several factors before deciding. First, think about the size and capacity of the space you need. Do you need an intimate setting or something larger that can accommodate hundreds or even thousands of people? This will help narrow your search and ensure you find a space that meets all your needs. Next, consider what type of atmosphere you want at your show. Are you looking for an outdoor amphitheater with stunning views or an indoor theater with great acoustics? Knowing what kind of vibe you want will help you find the perfect venue for your event. Finally, take into account any special features or amenities that may be available at each location. Does the venue offer catering services or have access to sound equipment? These important details can make or break an event, so ask as many questions as possible before signing any contracts.
Now that we've gone over some tips on how to find the right venue, let's take a look at some popular locations throughout New York City:
Carnegie Hall - Located in Midtown Manhattan, this iconic venue has been hosting concerts since 1891 and is one of the most sought-after venues in New York City. With its grand architecture and acoustics, it's perfect for any performance.
Barclays Center - This modern arena opened in 2012 and is located in Brooklyn. It has hosted many big-name acts, such as Jay-Z and Beyonce, and major sporting events like boxing matches and basketball games.
Kings Theatre - This historic theatre was built in 1929 and is located in Flatbush, Brooklyn. It has been restored to its former glory and now hosts concerts from various genres, including rock, hip-hop, jazz, classical music, and more.
Radio City Music Hall - One of the most famous theatres in New York City, Radio City Music Hall was built in 1932 and is located on 6th Avenue between 50th & 51st Streets. It's known for its art deco design and has hosted many legendary performers, including Elvis Presley, The Rolling Stones, and more recently, Lady Gaga and Bruno Mars.
Terminal 5 - Located on West 56th Street near Central Park West, Terminal 5 is a multi-level club that hosts live music performances from local bands and international acts like Arctic Monkeys and LCD Soundsystem.
Webster Hall - This iconic venue opened its doors back in 1886 on East 11th Street near University Place and has been hosting live music since then. It's known for its wild parties that attract people from all over the city who come to dance until dawn.
Sony Hall - Located inside the Paramount Hotel on West 46th Street near Times Square, Sony Hall is an intimate space that hosts live music performances from up-and-coming artists and established acts like John Legend or Norah Jones.
Once you've found a few potential locations that meet all your criteria, there are still several things you should keep in mind when renting a concert venue near me in NYC. Here are some helpful tips that will help ensure everything goes smoothly during your event planning process: Make sure all necessary permits have been obtained before signing any contracts – this includes noise permits if needed Ask about any additional fees, such as security deposits or cleaning fees; Inquire about any restrictions such as age limits or alcohol policies; Make sure there are enough power outlets available; Ask if they offer catering services; Find out if they have access to sound equipment; Make sure they have adequate parking facilities; Ask about their refund policy if something unexpected happens; Check reviews online before signing any contracts
Finding the right concert venue near me doesn't have to be difficult – especially when there are so many amazing options available throughout New York City. By following these tips above, you'll be able to easily find a space that meets all your needs while ensuring everything runs smoothly during your event planning process. So get ready, rock n' roll – it's time to hit those stages. ![event planning]