How to Find the Perfect Loft Space for Rent NYC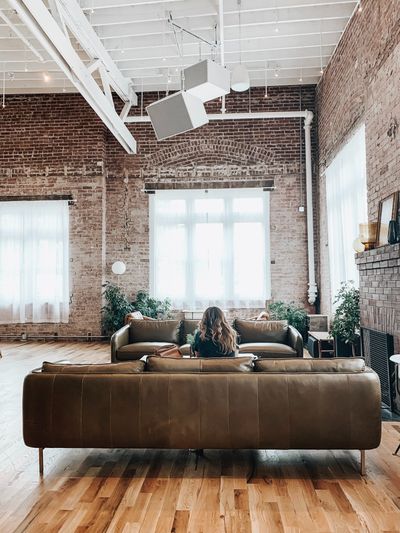 A loft can be anything you want it to be. It can be your home, office or a space for hosting events. This concept has grown quite popular in New York. And this has led to a steady rise in loft spaces that are available for rent within the city.
Are you looking for the perfect loft to rent in New York City? This process can be a little bit challenging because there are hundreds, if not thousands, of options to choose from. To ease the stress associated with loft hunting, we have decided to share a quick guide on how you can identify the best loft space for rent in NYC.
The bitter truth is that the rates for renting a loft in New York are incredibly high. A loft space measuring around 500 square feet can cost you $1,200 a month. You need to examine your finances and determine the ideal budget you would like to pay for renting a loft space. Your budget should be inclusive of service charges.
Just because you intend to rent a loft doesn't mean the amenities should be non-existent. Amenities ensure that your stay at that loft will be comfortable. Therefore, it's crucial to list down the amenities you consider must-haves. This may be parking, high-speed internet access, pet-friendly, air conditioning and much more.
You can then use this list to narrow down loft options that meet your preferences.
In NYC, lofts come in different sizes. Therefore, as you are filtering through your options, you need to figure out which size is best. If you plan on hosting an event such as a birthday party or wedding in the loft, go for a bigger size. However, if you need to use the loft for work or artistry, go for something smaller. The size heavily depends on what you want to do with it.
Lofts are everywhere in NYC. You can get one in Manhattan, Queens or any of the other three boroughs. It's essential to take your time and figure out a convenient location. If you are renting the loft as an office, ensure it's close to your home and potential clients. If it's for an event, it must be strategically located and away from heavy traffic.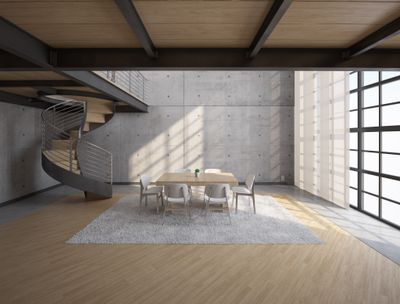 By the time you get to this step, you will have identified several options, and it's time to embark on your loft tour. Checking out these units in person is highly recommended because you can spot flaws or issues that weren't portrayed in the photos. You can also examine the amenities and have a feel of the neighborhood.
While touring lofts, always inquire about the HOA (homeowners association) regulations. This will help you avoid surprises after moving in. also, don't forget to ask about the age of the building and when it was last renovated.
When is the Best Time to Rent a Loft Space in New York?
There are two main seasons that are the ideal time for renting a loft space in NYC. Most loft conversions are done from May to July. During this period, you will have plenty of loft spaces to choose from. If you have unique preferences, this is the best time to go loft hunting.
However, if you want better rent rates, your search for lofts should begin from December to February. Most left renters move during this period, so you won't face much competition.
The good news about renting a loft in NYC is that there are plenty of options. Therefore, whenever you need to rent one, you can be assured of getting a cozy space that meets all your expectations.
Renting a loft generally comes with many benefits, but in New York City, there are more perks.
You are guaranteed amazing views of the city. Most lofts are fitted with oversized windows, which provide sufficient light and incredible views of the city. Such a setup can boost your creativity and imagination. • You get lots of vertical space. In NYC, the ceilings are around 10' to 16' high. That's a lot of vertical room, and you can utilize it efficiently. • The lofts in this city can be customized to suit your needs. If you want to host an event, the substantial floor spaces allow you to create a comfy seating arrangement. You can split it into several stations if it's an office space. Thanks to the availability of natural light, lofts can also be used for video and photo shoots.
The methods of applying for a loft space depend on the owner. However, most of the time, you will need to make a rental application and provide identification and proof of income. You should also agree to a credit check. The owner may also ask about your housing history.
You should specify how long you want to rent the loft. Some lofts can be rented for a day or even by the hour. The duration is quite flexible. Some lofts have been designed to suit particular activities, such as photoshoots or events. The booking process is usually seamless.
The open concept of a loft makes it a versatile living or working space. If you are planning to rent one in New York City, the above guide should make it easier to identify the perfect option.