Unique Event Spaces in NYC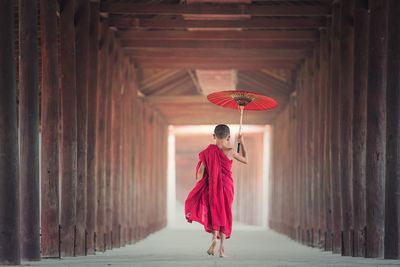 Not every corporate event or wedding has to take place in a high-end hotel. New York City offers a wide selection of unique event spaces you can use for your wedding and other corporate events. Choosing the best unique event spaces NYC is an important decision that sets the tone of your event or entire celebrations. However, choosing the perfect unique event space for your event is usually daunting due to the numerous options available. Below are tips to help you get the perfect unique event space in NYC for your event.
Size and layout are vital factors to consider when looking for the best event space in New York City. Different event spaces come with varying layouts and sizes. How do the size and layout of the event space compare to your needs? When looking for the perfect event space, ensure that the size is appropriate for the number of guests. In addition, the layout should be conducive and match the theme of your event. For instance, if you're planning a wedding or networking event, you should consider a unique space with an attractive layout. What should the unique event space look like? The spaces should have a more open layout encouraging conversation and mingling. While you may have different preferences, it'll be wise to choose a theme or layout that suits your event's theme. Some individuals have spaces designed for weddings and corporate events only. What do these spaces look like? These unique event spaces NYC have appropriate features and layouts to suit reception, cocktail hour, and ceremony. Besides these features, it's important to consider additional needs to enhance your guests' experience. For instance, choose a space with a dance floor or a stage for entertainment.
New York City is a well-known destination with various unique event spaces in NYC with different features and amenities. With the luxury of choice, you can research the options available to choose one offering core or special features. What amenities or features should you consider? You can focus on the type of atmosphere and the spaces aligning with your vision and preferences. For instance, if you're looking for an event space with a rustic feel, there are numerous options you can choose from. Most individuals will go for space with exposed wooden beams or exposed brick walls. In contrast, if you're looking for a more modern and executive feel, you can consider one with a minimalist design. Ensure the one you choose suits your needs and preferences. Besides the features and atmosphere, it's good to consider the amenities available in the space. Does the space offer unique activities or experiences, such as immersive art installations or rooftop terraces? Does it have the appropriate lighting, sound system, or catering services? These amenities are integral in elevating your event and creating a unique guest experience.
Location and accessibility are key considerations when choosing the best unique event spaces NYC. Is the venue in a convenient location for your guests? Can your guests access the venue by public transport? Is there an ample and secure parking space? Besides checking these aspects inside the space, consider the surrounding area and neighborhood. Ensure the locations are safe and with nearby restaurants for the guests to enjoy before and after the event. If you're planning your event or wedding with out-of-town guests, you must take care of their needs. The unique event space in NYC you choose should be near public means of transport, such as the airport, bus stop, etc. Ensure you choose a location that's convenient and easily accessible. Besides ensuring your guests have a positive experience, the ease of access increases the chances of attending future events.
Choosing the best unique event spaces NYC is key to setting the tone of your event. Thus, it's important to consider the space's layout & size, amenities & features, and accessibility to get the perfect option. Evaluating these factors will help you find the perfect venue to suit your needs and create an unforgettable experience for your guests. Whether you're planning a social gathering, wedding, or corporate event, take time to find the best unique event space and make your event a success.