The Neighborhoods of NYC - An Array of Unforgettable Event Spaces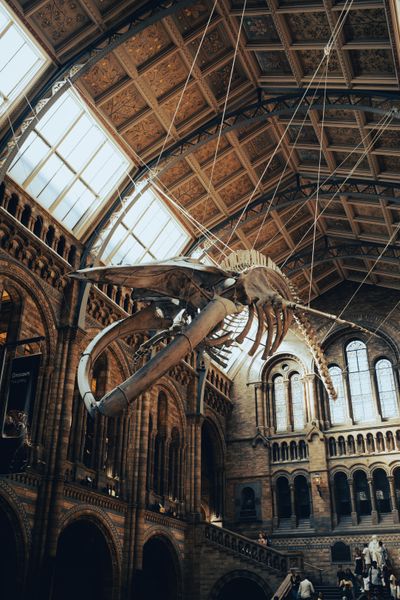 A tale of convergence where old-world charm and the avant-garde harmonize, the Big Apple's neighborhoods each exude their unique character, manifested in their distinct event spaces. In this second installment, we invite you to explore the neighborhood gems of NYC with VenuesNYC as your guide.
Manhattan, the city's beating heart, is a montage of iconic landmarks and sophisticated elegance. Here, each event space weaves a story of ambition and grandeur. Picture a black-tie gala in an art deco ballroom overlooking Central Park, or an intimate cocktail party in a plush SoHo loft. Manhattan's offerings range from the extravagantly opulent to the charmingly intimate, echoing the borough's diversity.
Across the East River, Brooklyn paints a vibrant canvas of cultural fusion, where the old and new converge in harmony. The brownstone-lined streets of Park Slope host intimate gatherings in rustic event spaces, while the edgy lofts of DUMBO serve as backdrops for innovative product launches. Choosing a Brooklyn venue immerses your guests in a bohemian spirit that's distinctively New York.
Queens, the most ethnically diverse urban area in the world, offers an array of event spaces as varied as its population. Astoria's hip breweries and Long Island City's modern, waterfront venues offer a unique take on the NYC event experience. Hosting an event in Queens infuses your occasion with a cultural richness that only this borough can provide.
The Bronx, often celebrated as the birthplace of hip-hop, boasts venues steeped in history and culture. From the New York Botanical Garden, a lush oasis perfect for outdoor weddings, to the majestic halls of the Bronx Zoo, this borough offers venues that are as unique as they are unforgettable.
Staten Island, the city's least populated borough, is a treasure trove of quaint and charming venues. Historic manor houses overlooking the harbor and modern restaurants with views of the Verrazzano-Narrows Bridge bring a unique appeal to any event hosted here.
At VenuesNYC, we're committed to helping you explore the richness of New York City's neighborhoods. Every event tells a story, and the venue you select sets the stage for that story to unfold. Regardless of the borough, every venue on our platform opens up a world of possibilities for creating memorable NYC narratives. As Walt Whitman wrote about New York, "Here is not merely a nation, but a teeming nation of nations." Your event, hosted in the heart of this teeming nation of nations, is destined to be extraordinary.
In our next article, we will delve deeper into specific venues that make NYC an event planner's dream. With VenuesNYC as your guide, your perfect event space is just around the corner.