Best Event Spaces Manhattan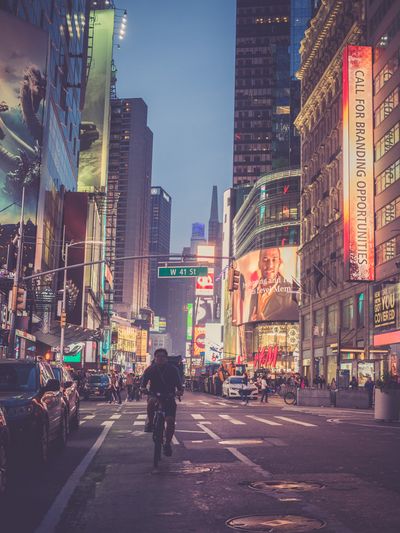 Manhattan is known for its spectacular attractions, diverse culture, and towering skyscrapers. It is also the financial capital of the world. So, are you considering hosting an event in Manhattan and you are looking for the best event spaces? If yes then you have come to the right place. We have researched on your behalf and compiled a list of the 5 best event spaces Manhattan.
The liberty warehouse On top of our list of best event spaces in Manhattan is the Liberty Warehouse. This spectacular place not only boosts the serene environment that overlooks the ocean but the view is also breathtaking. This event space is located directly on the water's edge and provides an expansive view of the famous New York Harbour. In fact, The Liberty Warehouse is the only location in Manhattan where the statue of liberty is face-front as she looks at France. It is indeed a great place to choose if you are planning to host an event in Manhattan. Your guests will wish that you extend the event time because of how peaceful and spectacular the space is. The Liberty Warehouse can host 450 guests seated and up to 1000 guests standing.

The Beekman The Beekman is one of the best places to host a special event in Manhattan. Whether it is a birthday party, private wedding, or corporate event, you won't get disappointed when you choose to host it at the Beekman. Its colorful and supplicated interior will grasp the attention of everyone who will attend the event. The Beekman has three buildings, including the famous Temple Court building which was completed in 1883 and currently holds the record of being the first skyscraper in Manhattan. The Beekman has many incredible features that will impress your guests, including a spectacular architectural design that will wow everyone who will attend that event. It is also equipped with state-of-the-art amenities that are within reach. If you are looking for a classy and unique location to host your event in Manhattan, then you won't regret it if you choose the Beekman. It can accommodate up to 225 guests.

Pier A Harbor House Located in Battery Park Manhattan, Pier A Harbor House is one of the most beautiful places to host an event. This spectacular place that has a seating capacity of 650 is exactly what you need to make your guests feel special and classy. Pier A Harbor House has one of the best waterfront views in Manhattan. It also boasts of an expansive view of the Hudson River with stunning views that are Instagram-ready. Your guests will also get to enjoy the scenic views of the famous statue of Liberty. Pier A Harbour House is also a certified landmark in New York City, which is also another good reason why you should host your event in this incredible location.

Tavern on the green This list cannot be complete without Tavern on the green which is currently one of the most sought-after spaces for hosting events. This iconic landmark is a place like no other and can host a wide variety of events, including weddings, birthdays, anniversaries, corporate events among many others. Tavern on the green has received a lot of awards including the best wine menu and best restaurant in the Upper West. Tavern on the green is visited frequently by many prominent musicians, actors, writers, and politicians because it offers value for money. It is equipped with state-of-the-art amenities and spectacular views that will leave everyone wishing the event could have lasted longer. This place is also centrally located which makes it a great place to host a high-profile event like the Gala. The venue can accommodate up to 2000 people,

The Clinton Hall Clinton hall is an iconic place with a capacity of up to 300 people. It is located in the Financial District in the heart of Manhattan. This hall is known for offering traditional beer on rotation. If your guests like a curated list of lagers and IPAs, then The Clinton Hall is the perfect venue for our next casual corporate event or private party. This place is serene and equipped with state-of-the-art facilities that your guests will enjoy. The fact that it is centrally located means that your guests will have an easy time getting there.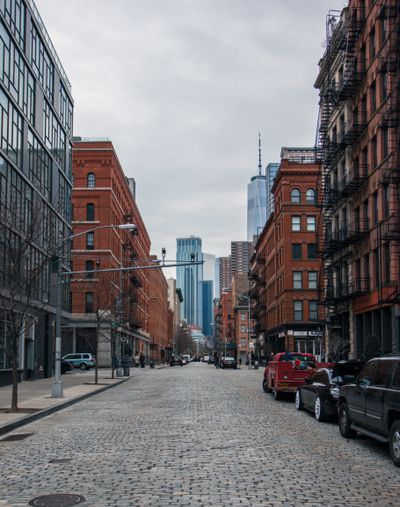 Are you planning a big gathering in Manhattan and looking for the perfect event space? With so many options available, it can be overwhelming to choose the right one. Here are six things to consider when searching for the best event spaces in Manhattan:
The location of your event is crucial. Consider the accessibility of the venue for your guests and whether it is convenient for them to travel there. Also, think about the surrounding area and whether it complements your event's theme.
Make sure that the venue you choose has enough space to accommodate your guests comfortably. You don't want a cramped space that makes it difficult for people to move around or socialize.
Consider what amenities are important for your event, such as audiovisual equipment, catering services, or a bar. Ensure that the venue you choose has everything you need to make your event successful.
The style of the venue should match your event's theme and vibe. Whether you're looking for a modern loft or a historic ballroom, make sure that the venue's aesthetic aligns with your vision.
Your budget will play a significant role in determining which event spaces are within reach. Consider how much you're willing to spend on renting a venue and factor in additional costs such as catering or decorations.
Reviews from previous clients can give you valuable insight into what it's like to work with a particular venue. Look up reviews online and ask for references from venues you're considering.
If you're planning an event in Manhattan, renting a space is one of the biggest expenses you'll face. The cost of renting an event space can vary widely depending on the venue's size, location, and amenities. The average cost of renting an event space in Manhattan is around $5,000 to $10,000 daily. However, this can vary widely depending on the size and location of the venue. For example, a small loft space in TriBeCa might rent for $1,500 per day, while a large ballroom in Midtown could cost upwards of $20,000 per day. When budgeting for your event space rental, it's important to consider the rental fee and any additional costs such as catering, decorations, and staffing. Some venues may require you to use their preferred vendors for these services or charge additional fees if you bring outside vendors.
Finding the best event space in Manhattan requires careful consideration of several factors, including capacity, location, amenities, style, reviews and budget. By considering these factors and doing thorough research on potential venues, you can ensure that your gathering is a success.