Cheap Venue Rental - Tips For Finding Affordable Venue Rental in NYC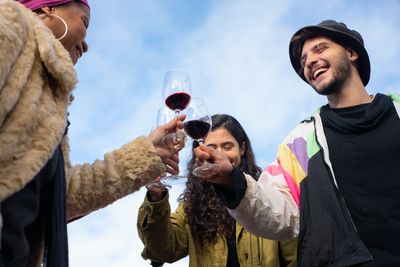 New York is one of the most vibrant and exciting cities in the world. The different attraction sites and amenities make it a popular destination for all kinds of events. If you're looking for the perfect destination for your wedding or corporate events, New York City offers the best option. Nevertheless, finding a cheap venue rental NYC is usually daunting due to the numerous options. How can you find a cheap rental venue for events in this city? Some creativity and research can help you find a cheap venue that meets your needs and budget. In this article, we will walk you through some tricks and tips for finding cheap venue rental in NYC.
When it comes to checking an affordable venue in NYC for your corporate events or wedding, it's good to think outside the box. Traditional event spaces, like banquet halls and hotels, provide the best amenities but are expensive. So what are the cheapest options? You can get non-traditional spaces at a cheaper cost. Here are the best non-traditional spaces you can maximize:
Community center - most neighborhoods in New York City have community centers they rent out to members and non-members. Are these centers affordable? You can get these venues at a more cost-effective plan than the traditional one. Like traditional venues, these centers have various amenities like sound systems, kitchens, etc.
Art galleries - they can be the best alternative for small events, such as intimate weddings or cocktail parties. Do art galleries provide the best affordable options? Besides being affordable, these venues provide a unique atmosphere or environment. Thus, you can use the environment to enhance the event's overall ambiance.
Rooftops - rooftops remain the most popular venues to hold corporate outdoor events like rooftop parties or summer weddings in New York City. Studies show that most individuals prefer these venues due to their unique nature and affordability.
Despite the numerous venues available for rental in New York City, negotiating and booking early is vital. Ensure you negotiate for the venue charges, features, and appliances before booking. Survey shows that most popular and high-end venues in the city fill up quickly, especially during the holidays. Does early negotiation and booking help cheap options? It's good to start the search early to give you more options and time.
Experts advise that you consider searching for the venue earlier to allow you to get more alternatives. With these alternatives, you can choose the cheapest one and negotiate for a better price. What does the negotiation entail? You must inquire about the cost, amenities, security, accessibility, and other features that may affect your guest's comfort. Remember to ask the management about any available promotions or discounts. Some venues in New York City offer discounts on various occasions. For instance, most venues offer discounts for weekday events or non-profit organizations and churches. In addition, when having a specific budget, early negotiations and booking will be vital in helping you get a cheaper option. You can have an upfront with your preferred venue and check on how they can find a solution fitting your needs and budget.
DIY decor and catering are one of the ways that can help you save funds on venue rental in NYC. How can these tips help you save on venue rental in NYC? When looking for cheap venue rental NYC, hiring a professional caterer or decorator can be expensive. Instead of paying these professionals, you can do the job yourself. For instance, you can use candles, string lights, or simple decorations to create a cozy atmosphere. Like decoration, catering usually makes one of the most expensive parts of a venue. Did you know that scaling down on catering can help you reduce the overall cost? Instead of getting a professional catering service, you team up with friends to do some work. Alternatively, you can consider a potluck style, which involves a guest bringing a dish. Hiring a food truck can also save on the cost of hiring the venue.
With the numerous options, finding a cheap venue rental NYC is usually challenging. Nonetheless, incorporating creativity and research will help you to find a perfect space that meets your preferences and needs without breaking the bank. You can consider early booking & negotiation, DIYing catering and decor, and opting for non-traditional spaces. These tips help you host a memorable event in New York without overspending. ![event planning]