Event Space Rental in NYC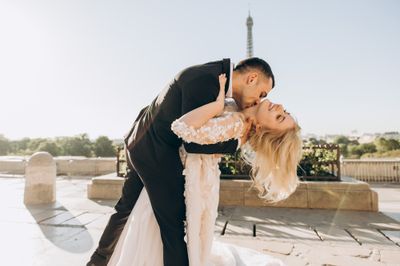 Hosting an event in New York City can be daunting, especially when finding the right space. knowing what type of venue you need and how much it will cost is essential with so many options available. Event space rental in NYC offers a variety of benefits that can make the planning process easier and more cost-effective. In this article, we'll cover what event space rental is, the different types of spaces available in NYC, how to choose the suitable space for your needs, the cost of renting an event space in NYC, and some tips for planning your event.
An event space is a venue that can be rented for any event or gathering. This can include weddings, corporate events, private parties, and more. Event spaces are typically large enough to accommodate the desired number of guests, but choosing one that meets all your needs is essential. Renting an event space in NYC offers many benefits, including the convenience of having everything you need in one place and access to all the necessary amenities. You'll also save money by not having to rent or purchase items separately for your event. And because these spaces are often located in high-traffic areas of town, it can be easier to draw guests.
When it comes to event space rental in NYC, there are many options available. These include restaurants, banquet halls, ballrooms, galleries, and outdoor spaces. Each of these venues offers unique benefits and can be tailored to fit the needs of any event. Restaurants: Restaurants are an excellent option for smaller events or intimate gatherings. Most can be rented for the evening, and some may even provide catering services as part of their package. Banquet Halls: Banquet halls are ideal for more extensive functions and come in various sizes to accommodate any event. Some banquet halls offer additional amenities, such as in-house audiovisual equipment and décor. Ballrooms: Ballrooms offer a classic feel for any event and are spacious enough to host larger functions. Many ballrooms also come with dressing rooms and other amenities that make planning easier. Galleries are perfect for art-oriented events, such as gallery openings and fundraisers. Some galleries even offer services such as catering, photography, and decorations. Outdoor Spaces: Outdoor spaces are ideal for weddings or outdoor events in the city. These can range from parks to rooftops, depending on your needs.
When it comes to choosing an event space for your wedding, there are several factors you'll need to consider. These include:
Size and Layout of the Space: The size and layout of the space will determine how many people you can accommodate, as well as whether or not it is suitable for your type of event. Consider the number of guests you're expecting and any special requirements they might have. For example, some spaces may require a stage for a band or other entertainment.
Location: The location of the space is also essential to consider. If you are hosting a wedding, it should be convenient for your guests and ideally have easy access to public transportation. Additionally, some spaces may require permits or other paperwork to host an event, so ask about this ahead of time.
Amenities and Services: The amenities and services offered by the event space are also worth considering. Does it offer catering, furniture rental, and decorations? Some spaces may even offer audiovisual equipment or entertainment packages, so ask about everything included. Additionally, make sure the space is accessible for those with disabilities and can accommodate any special needs you may have.
The cost of event space rental in NYC depends on several factors, including the size of the space, its location, and what amenities it offers. Generally, a smaller space in a less populated area will be more affordable than a larger one in the city's heart. Additionally, you'll need to factor in any additional services or furnishings that may be needed, such as catering, decorations, and audiovisual equipment. Make sure to ask about packages and discounts, as many event spaces offer them to help reduce the overall cost. When planning an event, it's vital to consider your budget and needs before selecting a venue. While event space rental in NYC can be expensive, plenty of options can fit any budget. You may find the ideal event space for your special day with careful planning and research. Conclusion: When selecting an event space for your wedding or other special occasions in NYC, it's essential to consider the venue's size, location, amenities, and cost. Researching different venues and asking about packages and discounts can help you find the best one that fits your needs and budget. You can create a memorable event without breaking the bank with careful planning. No matter what type of event you're planning, NYC has a wide range of event spaces that can accommodate any occasion. From ballrooms and galleries to outdoor spaces and more, there is something for everyone.