How to become an event planner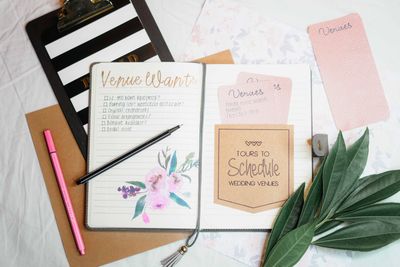 Photo by Ron Lach
If you are considering a career in event planning, there are several steps to take. Event planners coordinate and organize events such as weddings, corporate meetings, and social events. The job requires dealing with budgets, choosing venues, and managing vendors. To become an event planner you must understand the entire event planning process from beginning to end.
Gaining experience in event planning is not a prerequisite, however it can be advantageous. Volunteering at events or interning at an event planning firm are two ways to gain such knowledge.
Build your skills: Event planners should have strong organizational, communication, and problem-solving skills. Consider taking courses or earning a certification in event planning to enhance these skills. The Certified Event Planning designation offered by the International Live Events Association (ILEA) is a widely recognized credential for event planners.
Network with industry professionals: Building relationships with industry professionals can help you gain exposure and build your portfolio. Join industry associations such as ILEA or the Association of Event Professionals (AEP) to connect with others in the field.
Create a portfolio: As you gain experience, start building a portfolio that showcases your work. This could include photos of events you have planned, testimonials from clients, and a list of the services you offer.
Start your own business: Many event planners start their own businesses, which allows them to have more control over their work and schedule. Consider creating a business plan and marketing your services to potential clients.
Stay current: The event planning industry is constantly evolving, so it is important to stay up-to-date on the latest trends and technologies. Attend industry conferences, take continuing education courses, and read trade publications to stay current.
Becoming an event planner requires a combination of experience, skills, and networking. By following these steps, you can set yourself up for success in this exciting and rewarding career.
When it comes to planning a wedding, there is no denying the importance of an event planner. From coordinating vendors to managing the timeline of events on the big day, event planners play a crucial role in ensuring the success of a wedding.
First and foremost, event planners are responsible for helping couples choose the perfect venue for their special day. This includes scouting out different locations, negotiating contracts, and ensuring that the venue fits the couple's vision and budget. They also assist with selecting vendors, such as caterers, photographers, and florists, and manage all communication and payment for these services.
Event planners also take on the task of creating a detailed timeline for the wedding day, ensuring that everything runs smoothly and on schedule. This includes coordinating the ceremony, reception, and any additional events such as a rehearsal dinner or post-wedding brunch. They also handle any unexpected issues that may arise, such as weather-related delays or last-minute changes.
One of the most important roles of an event planner is managing the budget for the wedding. They help couples create a realistic budget and ensure that all expenses are accounted for and paid on time. This can include everything from venue rentals and vendor fees to decorations and transportation costs.
In addition to these logistical responsibilities, event planners also serve as a source of support and guidance for the couple. They offer ideas and suggestions for wedding themes, décor, and other elements that help to personalize the wedding and make it unique. They also provide guidance on etiquette and protocol, helping couples navigate the sometimes-complex world of wedding planning.
Overall, the role of an event planner for weddings is multifaceted and crucial to the success of the big day. From managing budgets and coordinating vendors to creating timelines and offering support and guidance, event planners are an invaluable resource for couples planning their dream wedding.