You Can Maintain Social Distancing and Still Pull off a Small Event
Maintaining social distance at event space in NYC is quite challenging. But you can follow some strategies to organize a small event without causing any risk to people. Follow the following methods to enjoy your day in this time of crisis.
The first step to arrange a party at an event space in NYC is to maintain social distance. Place the tables in room 6 feet away from each other, allowing your guests to enjoy the event while ensuring their safety. Moreover, mark the ground where people can stand in the line. If you want seating arrangements, place the seats in sets of two instead of rows of seats. Keep the 6 feet distance between each pair of chairs. It is best to keep the 6 feet distance of each pair from all four directions. Arranging a standing event is not a great idea, as it is challenging to ensure the security of people. Try to keep the seated event approach in the time of social distancing.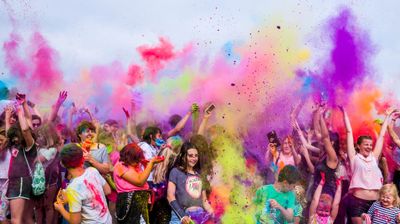 Photo by Marcin Dampc
It is important to encourage small groups of people in one place to save them from the unwanted disease. Also, as you are planning to keep a distance in a room, it eventually lowers the guest accommodation capacity in any event space in NYC. So, planning a small event with a few guests is a great idea to enjoy your party or occasion without any problem. The government has also banned large gatherings, and in some places, only ten people are allowed to gather at one spot. You can invite more than ten people only when you are organizing an event at a big venue.
When you are preparing for an event, contact the health care providers to learn how to manage emergencies. To ensure event safety, you must plan ahead for any emergency or trouble. Make a plan for what to do if an attendee starts to show symptoms of the disease or if they need an emergency response. You can take the guest in an isolated space if they are sick to save other people. Also, encourage the attendees to wear masks and gloves during the event. Install hand sanitizing stations at the venue.