Best Wedding Venues in New York 2023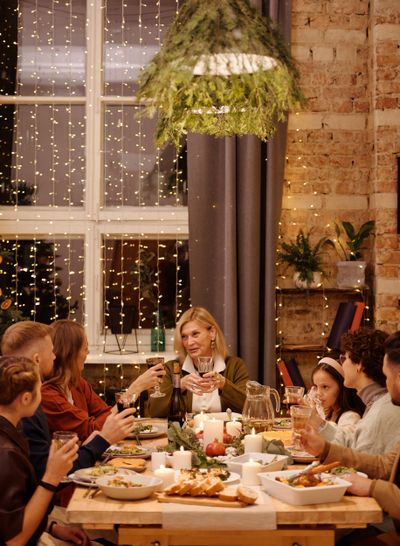 Have you always dreamt of having a New York wedding? The ten to fifteen dance your guests have to do when you enter the room or the toasts and blessings during the reception? There is so much to anticipate while planning a wedding in the empire state. Whichever theme you think of, you can bring it to life amid all the skyscrapers.
If you are getting started on the venue, here are some fantastic options for you to consider.
Planning for a formal, sophisticated and over-the-top wedding venue in New York? There are certainly plenty of options. At the sound of elegance, the first thing that comes to mind is grand indoor spaces with massive chandeliers, wall-to-wall carpets, and plenty of lighting and bling. Here are some venues to look into:
VIP Country Club
VIP Country Club is located in New Rochelle. It is strategically placed along the Long Island Sound for eventful but gorgeous waterfront weddings. It also has perfect indoor spaces, and the staff are dedicated to delivering the best service to each guest. VIP Country Club is famous for modern and cultural weddings, opening its doors to people from all walks of life, including Indians and Koshers.
Sand Castle
Before diving into this venue's beauty, we must acknowledge Sand Castle for its vast collection of awards and honours from some highly regarded wedding publications and media outlets. The Sand Castle offers both indoor and outdoor spaces. Its ballroom will leave your guests in awe at the elegance. You can also take advantage of the scenic outdoor space offers fantastic rolling grounds and a grand foyer as a wedding and photo shoot venue. Additionally, the location offers in-house catering and will make your planning easier by recommending reliable vendors ahead of your big day.
Weylin
Located in the heart of hip Williamsburg, Weylin is all about indoor events. It boasts breathtaking 110-foot domed ceilings, detailed gold leaf trims and oval glass windows. Weylin also presents an inspiring mix of clean marble floors, sturdy limestone walls, a classical coffered ceiling, and the charm of original rustic industrial finishes. With over 2,500 square feet at your disposal, the space comfortably hosts up to 1000 guests.
Celebrate at Snug Harbor
If you are looking for a spectacular multifaceted space, Celebrate at Snug Harbor could be your answered prayer. Aside from plenty of space, the outdoors light coloured stones and rich greenery makes it an ideal venue for most parts of the year. The Great Hall Ballroom, which hosts up to 350 guests, features intriguing Palladian Windows and antique fireplaces. Celebrate at Snug also offers a tented Pavilion which accommodates 200 guests and overlooks the Chinese Scholars Garden.
New York may offer some of the most elegant indoor spaces, but you will be taken aback by the unique outdoor wedding venues the Big Apple offers.
Loft & Garden
The Loft & Garden is located right at the Rockefeller Centre. It is one of New York's most sought-after wedding locations for all the right reasons. The perfectly manicured lawn and hedges with a pop of colours from different flowers create a picturesque space perfect for a whimsical wedding. The premier wedding venue is ideal for summer weddings and intimate events.
The New York Botanical Garden
Having a wedding at the New York Botanical Wedding almost feels like celebrating in a museum. The iconic destination is a significant educational institution and a memorable historic attraction. It is located at the Bronx Park in the Bronx and offers vast and stunning landscapes. Additionally, it is conveniently situated and easily accessible from all the tri-state points.
The New York Beach Club
The New York Beach Club sits on Atlantic Beach along Long Island. The Private Beach Club attracts locals and foreigners from around the world. It doubles as a resort and thus is very convenient for hosting guests. The location also offers finely appointed facilities and personalized service and guarantees a taste of paradise.
The Pavilion Sunken Meadow
Getting married by the ocean sounds magical. Conveniently situated on the North Shore of Long Island, the Pavilion Sunken Meadow in King's Park creates an unforgettable blue and white backdrop. Also referred to as the jewel of the North Shore is ideal for couples looking for a minimalist but impressive beachfront.
Stroudmoor Country Inn
The Stroudsmoor Country Inn can easily be mistaken for a rustic destination far from New York. It is strategically set atop 200 acres of mountainous land overlooking Pennsylvania, with sturdy rocks creating an exceptional backdrop of earthy tones and the best of nature.
Stroudsmoor Country Inn allows couples to sample weddings through well-organized events held twice annually. The event showcases six stunning reception venues and outdoor chapels and allows them to experience different wedding menus, wedding cakes and various décor styles.
A classic New York Wedding usually represents all the city's fantastic scenery and exciting buildings. However, couples are rediscovering their style without being monotonous. Foreigners also diversify their options by incorporating their cultures and hosting unforgettable events. Nevertheless, hosting a wedding in New York guarantees unforgettable moments and memories you and your guests will live to cherish.