Party Event Rental Spaces NYC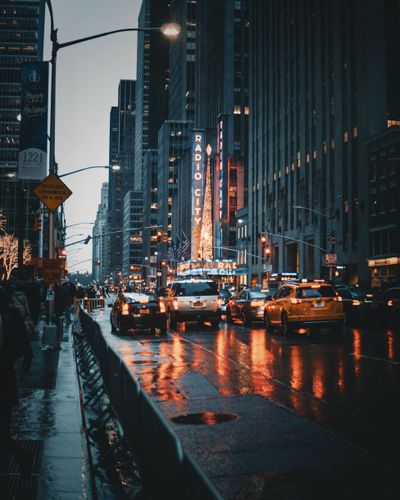 Are you looking to host an event in the Big Apple? New York City is a vibrant and bustling metropolis with no shortage of amazing party venues. From rooftop restaurants and museums to bars and lounges, NYC has something for everyone, whether you're planning a corporate event or a private get-together. With so many options, however, finding the perfect venue can be a challenge. Fortunately, you can save time and money by taking advantage of the many deals offered for event rental spaces throughout the city. These deals come in various forms, promising discounted rates, free drinks, or special catering options, amongst other benefits. This wide selection of great deals makes it much easier find the perfect event space for your budget. When looking for deals on rental spaces in NYC, it's important to consider a few key factors. First, think about the size and type of space you need. Are you hosting an important business event or a casual private gathering? Do you need space for a large group or just a few people? Once you've determined the size and scope of your event, you know enough to start searching for deals. Many venues – especially restaurants and bars – offer discounts and deals on space for private events. Meanwhile, many venues offer discounted rates for corporate events, with some even providing complimentary hors d'oeuvres and drinks for guests. When looking for the right deal for what you need, it's important to compare prices between different venues. To make sure that you're comparing the right prices, it's important to look for any hidden fees or additional charges. Always read the fine print before signing any contracts. You can also find deals on event rentals in NYC by using online booking platforms like VenuesNYC.com. VenuesNYC.com gives you full access to a variety of spaces for events, from art galleries to private rooftop patios or any other rooftop venue, making it easy to compare prices and connect with the perfect location for your event. Regardless of the size or scope of your event, there's a great deal to be found in New York. With the right research and preparation, you can find the perfect venue for your hosting needs, saving money in the process.
Finding an affordable venue for an event in New York City can be daunting, but there are ways to secure a great location without breaking the bank. The first step is to research venues in the area and make a list of any that fit your budget. Visit each venue and check out their amenities and services for yourself, taking the opportunity to ask questions while there. Ask if there are any discounts available or if they offer any packages that could reduce costs. Additionally, it's often possible to secure a better deal by renting the venue for a shorter period of time or on a weekday. It's also important to consider logistics and convenience. Look for a venue easily accessible by public transportation and with adequate parking. If you are planning a large event, make sure the venue has enough space to comfortably accommodate the number of guests you are expecting. Finally, compare the rates and amenities before making a decision. Most venues have an online presence, meaning that you can read reviews and check out photos to help determine which space is the best fit for you. With some research and careful consideration, you can find an affordable venue for your event in New York City.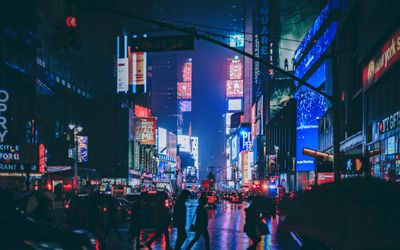 Organizing an event in New York City can be a daunting task. With a vast selection of potential venues, it's important to know what to look for to get the most out of your event. When booking an event space in New York City, it's important to first consider the size of the space you need. How many guests do you plan on inviting? Will you be offering food and drinks? What about other extras such as live music or entertainment? Next, you should look closely at the venue's amenities. Is there enough space for guests to mingle and network? Does the venue offer audio-visual equipment, such as projectors and screens? Are there additional services like catering, event staff, and parking that make the place particularly suitable for you? It is also important to consider the venue's location. Is it easy to access by both public transportation and car? Are there restaurants, bars, and other entertainment spots nearby? If the event is to take place during the week, is the location close to the business district where its attendees work? Finally, the cost of the venue should be carefully considered. Are there any additional fees for services such as catering, audio-visual equipment, or parking? Are there any discounts available for large groups or weeknight events? Booking an event space in New York City can be a challenge, but, with the right research and planning, you can put on an unforgettable event that your guests will love. If you do your research, you'll find a venue that meets your needs, freeing you up to enjoy your event!