How to Choose a Venue in New York?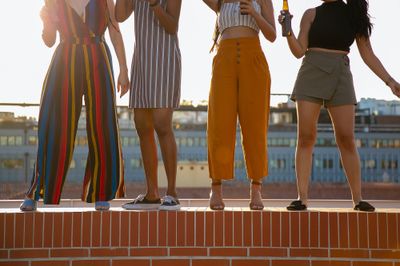 Because New York is one of the most beautiful cities in the world, one would assume that choosing a venue here is easy. Even though this city is home to hundreds of venues, identifying the perfect choice requires thorough research and planning. Whether you have been tasked with planning a wedding, birthday party or corporate event, here is a guide on how to choose the ideal venue in New York.
We can't emphasize enough how essential it is for you to choose a convenient location. Understandably, most of us rely heavily on aesthetics when choosing a venue. But the location matters a lot. If it's a local event, don't force your guests to drive to the other side of town. Find a venue that is close by. If there will be guests flying in, make sure that you find a venue closer to airports.
While we are still on location, ensure you give directions early in advance.
Find Out the Maximum Capacity
Most venues or event spaces in NYC have a maximum guest capacity. Before settling for a particular option, figure out the room capacity and whether it matches your number of guests. No matter how beautiful a venue is, if it's overcrowded, your guests aren't going to have a good time.
Evaluate the Services and Amenities
If you have cross-checked the location and guest capacity, the next important thing to consider is the services and amenities. The perfect venue location should have a kitchen, and they should at least offer catering. Alternatively, they should allow you to bring catering from outside.
There should be enough tables and chairs which can comfortably accommodate your guests. You should also inquire if they have a cleanup crew and entertainment systems.
• Examine the Ambiance
The ambiance of a venue significantly affects the mood of your guests. Therefore, finding a location with a serene and cozy ambiance is crucial. The best part about hosting an event or wedding in NYC is that there are many venues, each with its own ambiance. You can find venues with rustic architectural designs and others with fancy modern layouts.
When figuring out the right ambiance of a venue, you need to consider the type of event you are planning and what your guests will like. It would be best if you also chose a venue with an ambiance that's easier to customize with your theme.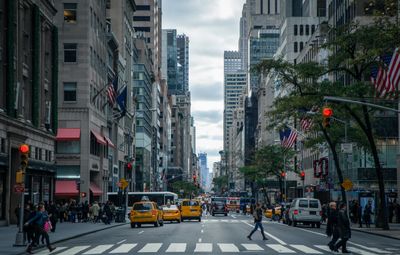 • Find a Venue with Ample Parking
Parking is one of the main challenges of hosting an event in NYC. Unfortunately, many event planners usually realize this when it's too late. You don't want to be that person. When looking for a venue, always inquire if there is enough parking for your guests.
If there is none, you can use a valet service. This will depend on whether the venue offers such a service. You can reserve a parking lot close by and communicate this with your guests before the event's date. Ask your guests to use Lyft or Uber if you cannot secure parking slots. This is way better than leaving your guests stranded on the side of the road.
As mentioned earlier, New York City has lots of incredible venues. Therefore, it's easy to spend more than the allocated budget, especially if you go for a rooftop event space . Once you identify the expected number of guests, you must develop a reasonable budget for renting a venue. All options on your list need to be within that budget.
Always Check the Venues in Person
Yes, we live in a digital world, and you can easily pick a venue in NYC using your smartphone. But it's advisable always to visit the venues in person. Pictures of a venue on the internet can be biased. When you visit a venue in person, you can soak up the ambiance and identify the good, the bad and the ugly.
Through in-person visits, you can also figure out things such as traffic, parking, and the quality of amenities. Never book a venue without visiting it first.
When is the Best Time to Start Looking for a Venue in NYC?
Hundreds of events are held in NYC every day. This means that most venues are always packed 24/7. The best time to start looking for a venue in New York City is at least 8 or 12 months before.
In this part of the country, you can't book a venue, a week or a couple of days before the event. Most good venues will be booked, and you may end up with an option you and your guests won't enjoy. Booking a few months in advance also allows you to plan other aspects of the event such as programs, entertainment, décor and even food arrangements.
It's good practice always to book your venues as early as possible.
##How Do I Search for a Venue in New York City?
There are three main ways you can search for a suitable venue in NYC;
• Use Online Venue Finder Tools: Finding a venue has never been this easier, thanks to tools such as Cvent, Wedding Spot and Kapow. These tools allow you to filter through venues that match your preferences. They also indicate availability which makes choosing a venue in NYC relatively easy. • Drive Around the City: If you don't trust online tools, you can always drive around town and inquire about the availability of various venues. You can unearth some of the hidden gems in NYC through this method. • Ask for Referrals: You can always ask friends or family to refer you to a suitable venue option. With this option, you can get reviews of various venues from trusted sources. • Do the Good Old Fashioned Google Search: You can always turn to Google, which will help you find the best venue.
When planning an event in NYC, finding a venue is usually the first thing you need to tick off your checklist. With the help of the guide shared above, choosing an ideal venue in the city that never sleeps should be easier and less stressful.