What is the most expensive part of a wedding?
A wedding is a momentous occasion that represents a turning point in a couple's life. It's a special day that the happy couple wants to remember forever. But it's also one of the expensive events anyone ever throws. The cost of a wedding can vary greatly based on the location, number of guests, and couple's preferences. This article will discuss the most expensive aspect of a wedding and how to save money without sacrificing the essence of the special day.
The location of a wedding may make or break the budget. In some cases, the venue might take up to half of a couple's whole wedding expense. Depending on factors including its location, size, and nature, the price of a venue might range widely. For example, if you're planning on having your wedding at a destination, the venue costs can be much higher than it would be at a local location because of the convenience it provides for your guests. In addition, the overall cost may rise because some venues provide all-inclusive packages that include catering, decorations, and even more services.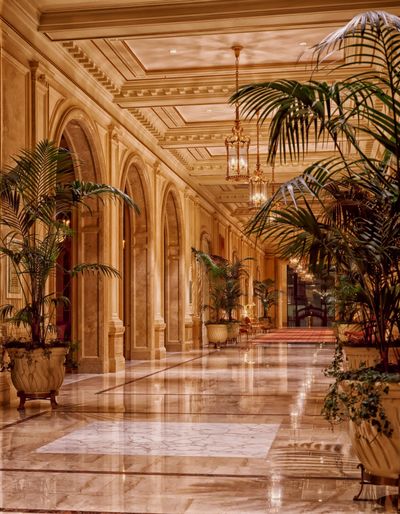 Most wedding budgets are blown not just by the location but also by the caterer. On average, wedding reception catering consumes 30% of a couple's spending. The price of catering is highly variable and is usually based on several factors, including the number of visitors, the number of courses, and the type of food being served. In addition, the cost of catering might skyrocket if alcoholic beverages are included. The catering budget may also be affected by whether or not the bar will be open or cash only. It's important to consider the time of day when budgeting for catering, as evening dinners tend to be more expensive than breakfast or lunch.
Photography and videography are typically the third most expensive aspect of a wedding. Typically, a couple will set aside 10–15% of their total wedding budget for photography. The price of a photographer or videographer's services can change depending on factors including their level of expertise, the quality of their gear, and the length of time they spend covering the event. Wedding photography and videography prices can also be affected by factors such as the number of guests and the wedding's location. Another factor that can drive up the price is if the photographer requires an additional fee for things like engagement sessions or more prints.
The bride's dress and the groom's suit are two examples of the wedding apparel that might add up to a sizable sum. Depending on the designer, the style, and the fabric, the price of a wedding dress can range widely. Wedding attire, especially the bride's dress, can cost as much as $10,000, and the groom's suit might go as high as $2,000. Couples invest a disproportionate amount of money in adornments like shoes, jewelry, and cosmetics. Couples looking to cut costs on their wedding apparel have a few different options, like renting or purchasing already worn garments, or shopping for more affordable designers.
The wedding cake can also be an expensive aspect of a wedding. A wedding cake can cost upwards of $1,000, depending on the couple's preferences in size, design, and baker. The dessert budget can also rise if the pair decides to splurge on expensive treats like cupcakes and candy bars. Couples can cut down on wedding cake costs by selecting a smaller cake or going with a less elaborate design. In addition, students have other dessert options, including donuts and macarons, to think over.
And lastly, wedding flowers as well as decorations can add up quickly. It is common for married couples to allocate 10% of their cash to floral arrangements and other wedding decorations. Seasonal factors, flower selection, and wedding guest count all play a role in how much money you may spend. The total amount may also be affected by the kind of decorations utilized and the rental equipment used, such as lights and seating. Couples can save money on flowers and other decorations by choosing
In conclusion, although weddings might be expensive, there are various ways to reduce expenditures without diminishing the significance of the occasion. Couples might save money by holding their ceremony in a public place like a park or a community center, having their wedding on a weekday or outside of peak wedding season, and by opting for a buffet or family style lunch rather than plated service. Also, the expense of alcohol can be cut down further if the couple chooses to serve a signature drink rather than a full bar. Also, they can cut costs by limiting the amount of time the photographer is needed. Instead of buying brand new dresses and outfits, couples can rent or buy gently used options for their wedding day. Couples might also think about low-cost but sophisticated options.